Welcome to Slow Life Pottery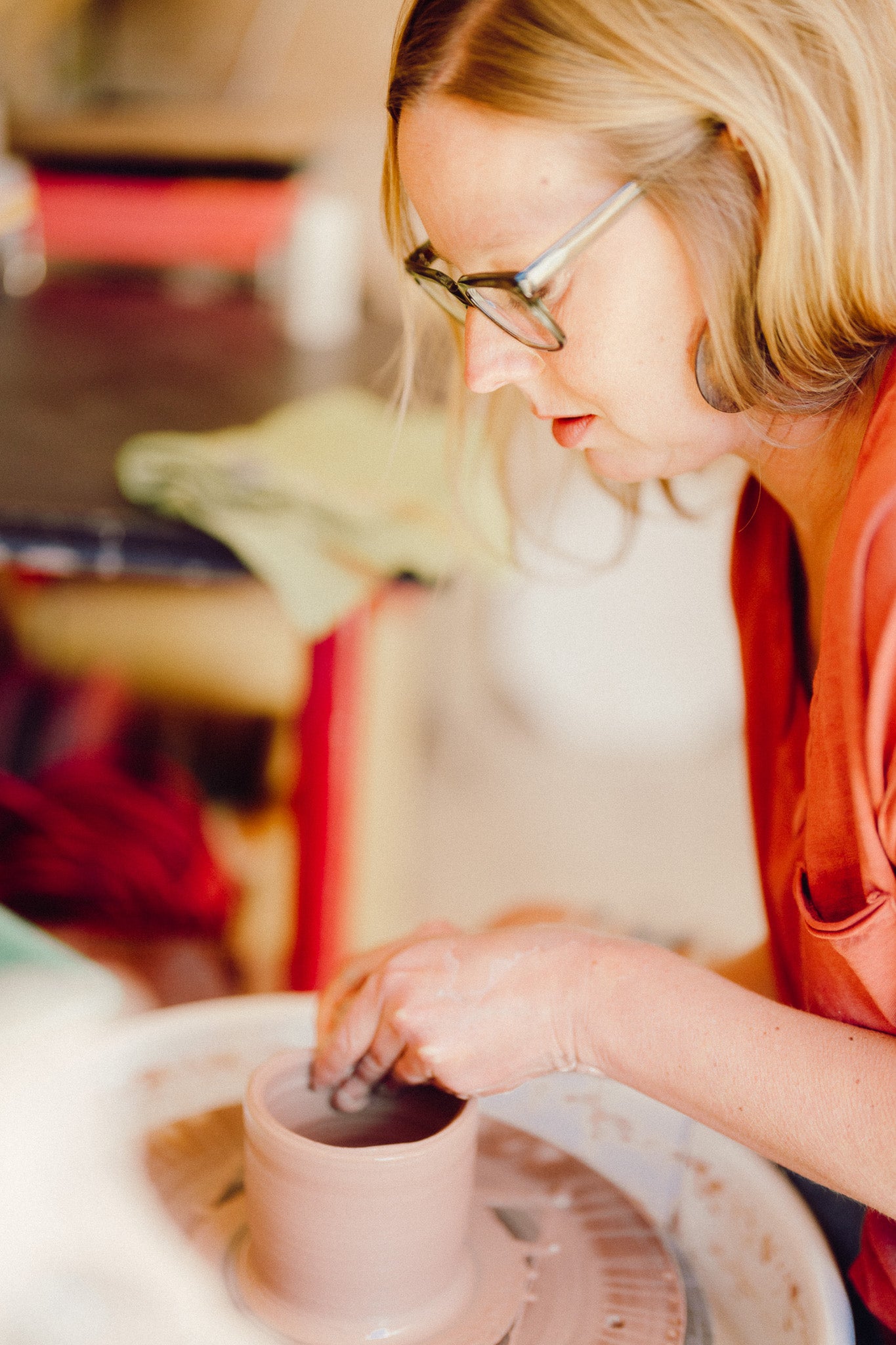 Hi! I'm Sarah.
I'm a potter based in Nashville, TN and I make small-batch, *FUN*ctional ceramics. I first fell in love with clay in college where I learned the basics of throwing, glazing, and firing. I rekindled my passion for ceramics when I was gifted pottery classes many years later. 
Slow Life Pottery is my one-woman ceramics shop, where I practice the art of slow living from my humble studio in the backyard.
Each piece is thrown on the wheel, decorated by hand, and fired with love. The work is meant to be well used and it is designed to help you practice your own version of slow living, one mug or bowl at a time.